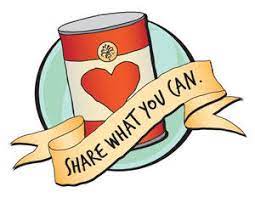 One of our church ministries is to assist in the care for the poor and homeless. Thanks to your generosity, we have been able to keep up with their needs. We continue to provide food and hygiene bags to those in need. Please call the office for weekly hours: 602-266-4602
If you would like to donate to our pantry, please use this list as a guide:
Chicken noodle soup, ready to eat thick and chunky soups, ramen soup cups, fruit cups, peanuts, peanut butter, tuna pouches, sleeves of crackers, crackers filled with cheese or peanut butter, water bottles, Vienna sausages, cereal bars, chef boy ardee pasta, Gatorade or other electrolyte replacement (you can find boxes of packets to add to water at the dollar store or your favorite grocery store), socks, deodorant, razors, belts, and soap. Monetary donations or grocery store gift cards are always welcome. Pop top cans are preferred.
The food and clothing bank is open to all ECC members and visitors. Please don't ever go hungry, we want to be here to help when you find yourself a little behind.
Thank you, friends and members of Encanto for your caring attitude and donations so that we can serve our call to minister to those in need.